Golf Tournament in 2023
Bid on Foursomes Now!
Bid on your favorite club now - Start Bidding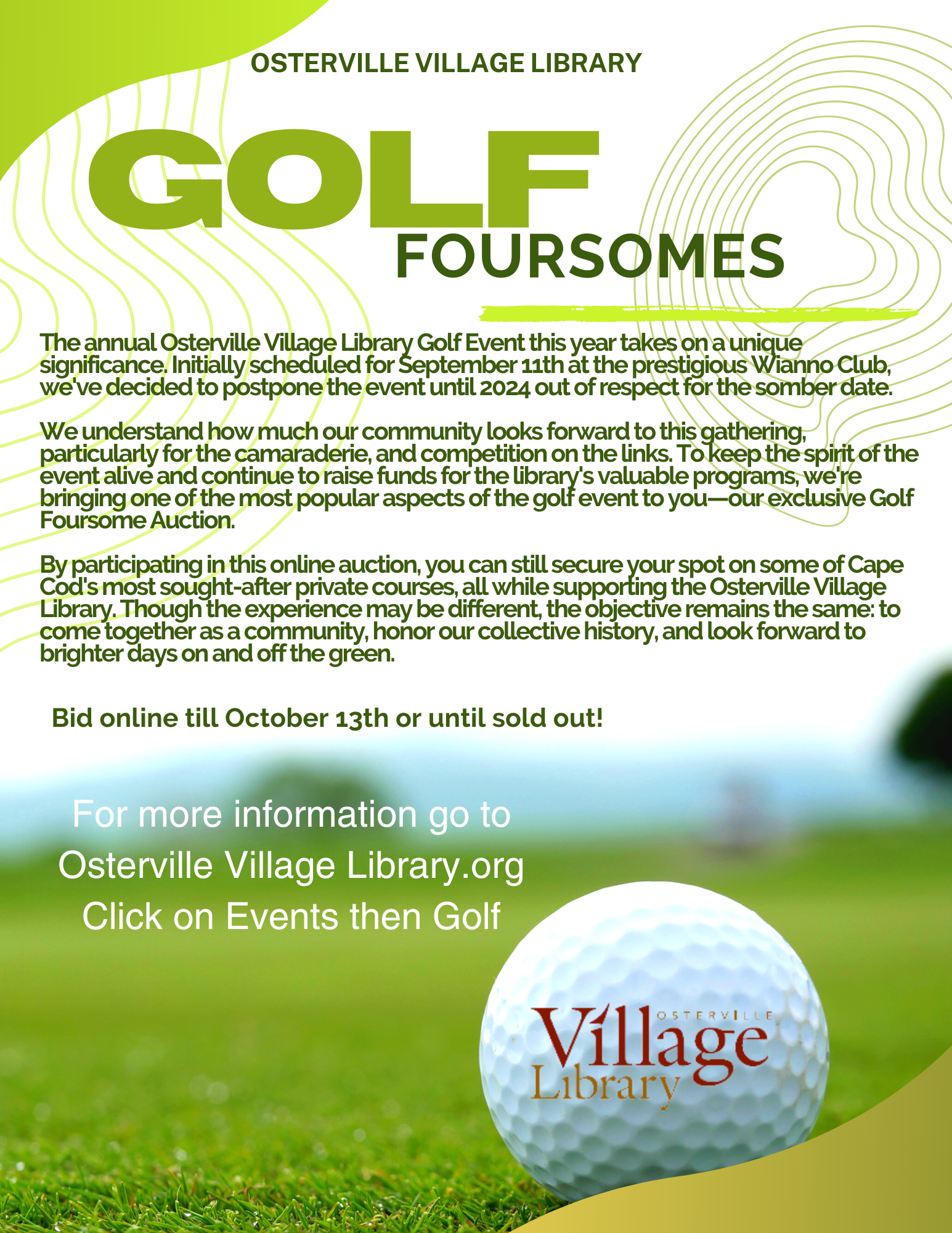 The Osterville Village Library has proudly served the community since 1882. It is through these important fundraising events that we are able to meet our annual operating expenses. We appreciate you chipping in with these changes! We are grateful for your participation and hope you will enjoy this unique opportunity for a special experience while continuing to support of our library.
---