Winner's Choice!!
Pick between an Audi Q3 or a Jeep!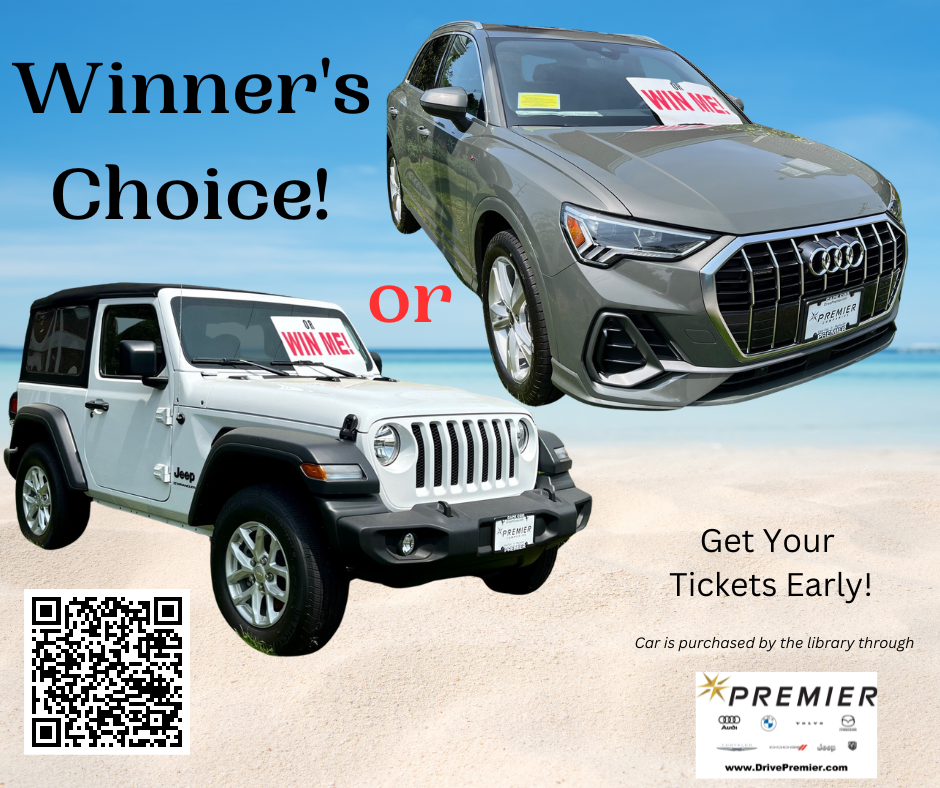 BUY YOUR TICKETS NOW! CLICK HERE
Tickets 1 for $125.00, 2 for $200.00, buy 11 for $1000.00!
Thank you for making the 2022 car raffle a sell-out!
Meet the winner of the 2022 car raffle Ann C. from Hyannis MA
Check back in May for the 2023 Car Raffle and to find out which model car will be offered!
---