Virtual Reality: Oculus Rift Games and Programs
Anne Frank House VR
​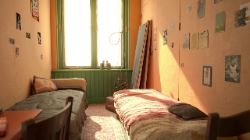 ​
Available in seven languages (Dutch, English, German, French, Spanish, Portuguese, and Hebrew), a tour of the Anne Frank House is provided free of charge and contains both a straightforward tour and Story Mode, where the echo of Anne Frank's diary entries imbue each room and piece of furniture with significant weight. The dust particles make the stark absence of the Annex's inhabitants poignantly present, while quotes from her diary narrate the experience.
---
Everest VR
​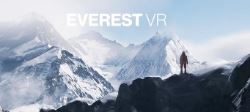 Step into a first-person, photo-realistic experience like no other, as you join an expedition to reach the summit of Mount Everest. There are 3 modes of viewing this program: Experience Everest where you hike at 5 iconic scenes, Seeker Expedition where you are in immersive stories and explore through a series of info graphics, or God Mode where you reach a unique vantage point of the Himalayas only possible in VR.
---
The Blue Season 1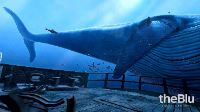 ​The Blue is a deeply immersive VR series that allows audiences to experience the wonder and majesty of the ocean through different habitats while coming face to face with some of the most awe inspiring species on the planet.
---
Tilt Brush
​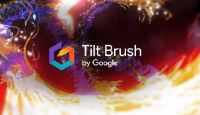 ​Tilt Brush lets you paint in 3D space with VR. Unleash your creativity with 3D brush strokes, stars, light, and even fire. Your room is your canvas. Your palette is your imagination.
---
Virry Safari: Wild Encounters
​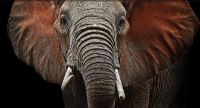 ​Virry is your ultimate interactive safari experience! Filmed in 4k at Lew Wildlife Conservancy, Kenya, Virry lets you engage with wild and endangered species in their natural habitats. No CGI! It's all real! Feed a large bottle of milk to a baby black rhino or sit in the midst of curious elephants.

---
VR Spacewalk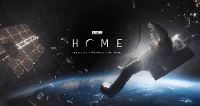 ​Throw yourself into the void 250 miles above Earth in this award winning VR spacewalk inspired by NASA's training program and the astonishing experiences of its astronauts. VR spacewalk puts you at the center of the story, taking you on an emotional and personal journey while delivering beautiful, heart-stopping and memorable moments.
---
Google Earth VR
​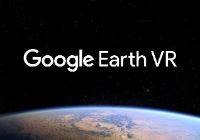 ​Explore the world from totally new perspectives. Stroll the streets of Tokyo, soar over Yosemite, or teleport across the globe.
---
 The Night Cafe
​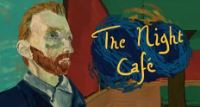 ​The Night Cafe is an immersive VR environment that allows you to explore the world of Vincent van Gogh first hand. Take a moment to enjoy his iconic sunflowers in 3 dimensions or walk around the chair he painted in his bedroom to see it from another angle. Step into the vivid colors straight from his palette.
---
 Smithsonian Journeys: Venice​​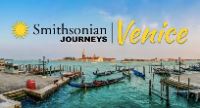 Smithsonian Journeys: Venice invites you to take a tour of this magical city with a brilliant professor of Italian history as your personal guide. Enjoy over 30 minutes of 3D 360° video shot on location as you learn all about the history and culture of the city. Guided by the charming professor Kenneth R. Bartlett, who has been teaching Italian history for nearly 40 years, you'll discover fascinating facts along the way that will make your journey so much more memorable and rewarding.
---
Apollo 11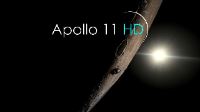 ​Apollo 11 VR is the story of the greatest journey ever taken by humankind. You get to experience this historic event through the eyes of those who lived through it. Using a mix of original archive audio and video together with accurate recreations of the spacecraft and locations, all set to inspirational music. Get set for an experience that will not only educate you but will also leave a lasting impression and deep respect for the men and women who worked on the Apollo program during NASA's golden era.
---
The Grand Canyon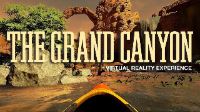 Pack your bags and take a beautiful and serene interactive kayak ride into the heart of the Grand Canyon, experiencing nature in its ageless splendor. In one of the most realistic nature environments in VR available today, explore the beauty and splendor of the Grand Canyon via a motorized kayak with speed settings. Choose between a tour under the hot sweltering sun or one under a cool starry sky.
---
Virtual Reality: Mature Oculus Rift Games and Programs
Titanic VR
​
Witness the sinking of RMS Titanic. Explore the shipwreck. Titanic VR is a diving simulator and immersive interactive story. With over 6 hours of game-play Titanic VR you will leave with a greater understanding of the historic tragedy that unfolded in 1912. This game allows you to explore the shipwreck inside and out and recover items and complete missions such as recovery of a downed ROV, Documentary Film Making, and the creation of a photomosaic.
---
I am a Man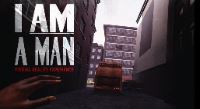 ​I Am A Man VR Experience is an interactive virtual reality experience set to the historic events of the African- American Civil Rights Movement. Users will witness the 1968 Memphis Sanitation Worker's Strike and the events leading to the assassination of Dr. Martin Luther King, Jr. using the Oculus Rift VR headset. The VR project was created by Derek Ham and won an award for funding through the Oculus Launch Pad program.
---